"For us, hair loss came as a shock."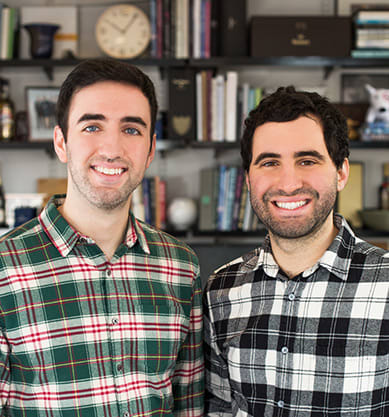 Keeps co-founders Steve and Demetri met in the first week of college, back when they both had very full heads of hair. Flash forward 10 years when Demetri (on the right, with a full head of thick hair) began to not-so-subtly point out Steve's thinning hair. Together, they set out in search of a convenient, effective, and affordable solution for men's hair loss – and found none. With that, Keeps was born.
Keeps only prescribes FDA-approved medications and sells them at about half the price of what you'd pay at your local pharmacy. No jargon. No hoops to jump through. No skeevy before and after shots.